The MA Signal arrow indicator is built on three moving averages and represents the simplest trend trading strategy.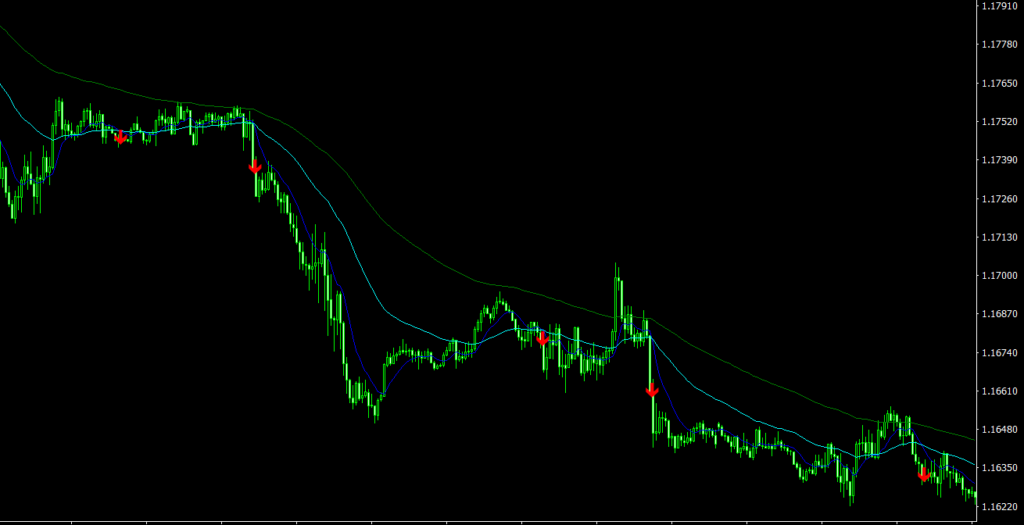 The MA Signal indicator is an implementation of the simplest trend trading strategy based on three moving averages. The signal, in the form of an arrow, appears when the fast moving averages cross, and their position relative to the slow moving average must be taken into account.
In the parameters of the MA Signal indicator, the setting of the methods of moving averages and their shift is available to eliminate the signal lag.
I would recommend using the MA Signal indicator only during trends, since the number of false signals will be high in a flat. For each timeframe, you may need to adjust the periods and methods of the moving averages.
Features of MA Signal MT4 indicator
Platform: Metatrader 4
Ability to change settings: Yes
Timeframe: any from 1 Minute to Daily
Currency pairs: any
In MA_signal.zip file you will find:
Download MA Signal MT4 indicator for free: