Arrow indicator RSI Slowdown is a modification of the RSI oscillator designed for entering the market at price reversal points.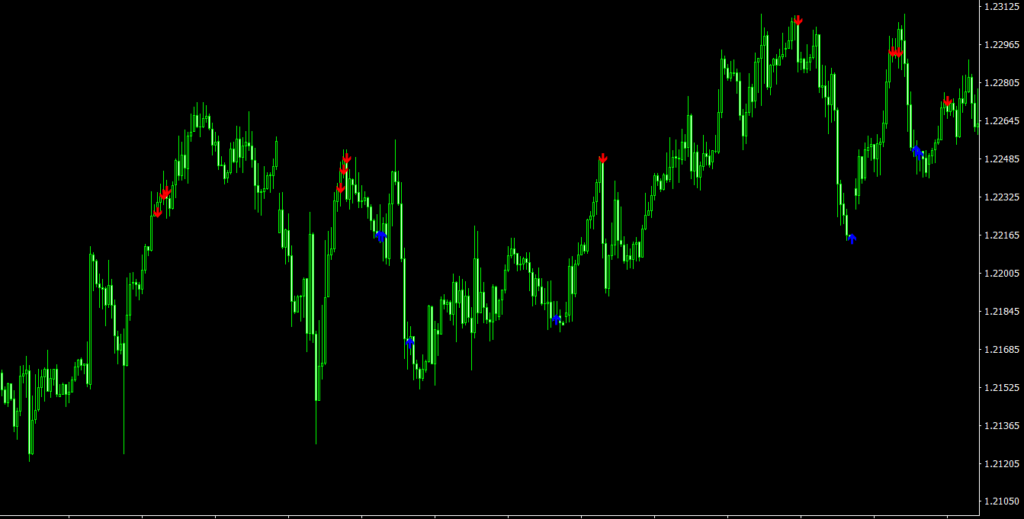 RSI Slowdown indicator is based on the idea that before the price reversal and the indicator itself, first there is a slowdown in the rate of change of the indicator, then its reversal. To do this, the indicator looks for areas where the price starts to stagnate in the overbought or oversold zone of the fast RSI indicator.
The indicator RSI Slowdown has the ability to mark these zones with both arrows and stripes on the chart (selected in the settings). You can also disable the search for RSI decelerations in the settings, and then the indicator will simply show the excess of the RSI levels set in the settings – LevelMax and LevelMin.
RSI Slowdown indicator settings
RSI Period – RSI period
Signal Level Max – overbought level, where to look for slowdowns
Signal Level Min – oversold level, where to look for slowdowns
Seek Slowdown – enable / disable search for slowdowns
Bar – on which bar we are looking for a signal, 1 means on an already built one, 0 means on the current one
Type graph – type of signal drawing – arrows or lines
Alerts – enable sound notification when a signal is found
Buy Color – color of arrows / buy lines
Sell ​​Color – color of arrows / sell lines
Features of RSI Slowdown MT4 indicator
Platform: Metatrader 4
Ability to change settings: Yes
Timeframe: any from 1 Minute to Daily
Currency pairs: any
In rsi_slowdown.zip file you will find:
Download RSI Slowdown MT4 indicator for free: