The StdScore indicator uses a peculiar interpretation of overbought and oversold levels to find price reversal zones.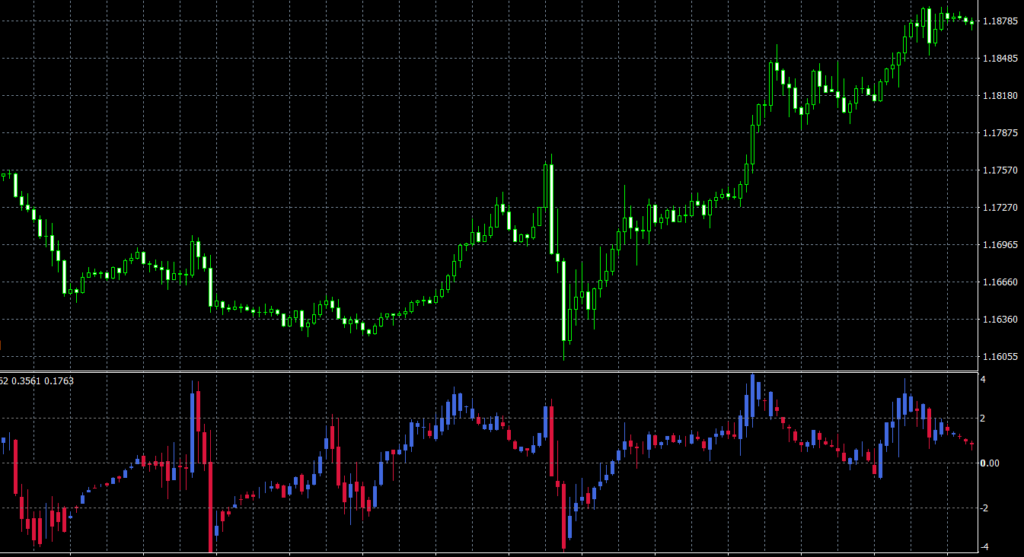 The StdScore Forex indicator is an interesting attempt to exploit the overbought and oversold zones of a currency pair. The indicator duplicates the chart of the currency pair under the main chart and has two levels -4 and +4, which are regarded as oversold and overbought levels, respectively. When the indicator bar reaches or exceeds these levels there is a high probability of a price reversal.
The StdScore trading indicator can be used like a regular oscillator, except for divergences. This indicator could be helpful in a scalping strategy or as an indication to exit a profitable trade. You can also improve the accuracy of trading signals by combining it with trend indicators and other oscillators.
Features of StdScore MT4 indicator
Platform: Metatrader 4
Ability to change settings: Yes
Timeframe: any from 1 Minute to Daily
Currency pairs: any
In StdScore.zip file you will find:
Download StdScore MT4 indicator for free: