Forex Trend Filter indicator is an oscillator that recognizes trend and flat areas of the market without repainting signals.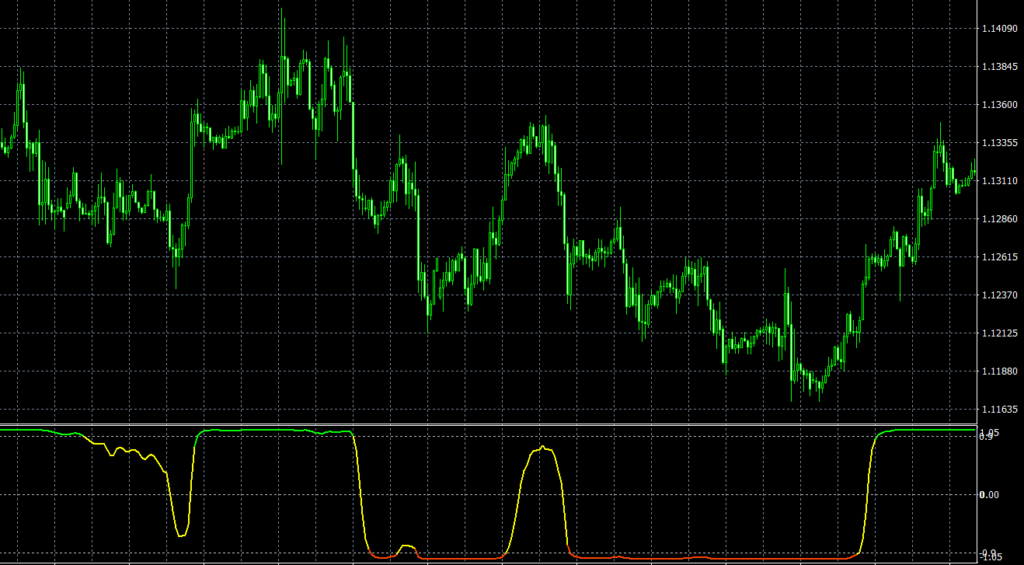 Forex Trend Filter indicator is another variation of oscillator indicators, but unlike traditional filters, its main task is to display trending and flat market periods without specifying overbought and oversold zones.
The main advantage of the Trend Filter indicator is that it does not repaint after the bar closes. If the indicator has already begun showing upward price movement, then you can be sure it won't "change its mind".
The Trend Filter indicator is generally intuitive: the yellow line is the active phase of the trend in the direction of the indicator, the green line is the passive phase of the uptrend or flat, the red line is the passive phase of the downtrend or flat. It is based on a moving average, so the settings regulate it:
Nbars – indicator period
MA_Period – the degree of smoothing of the moving average.
I recommend using the Forex Trend Filter indicator in combination with traditional oscillators or arrow signals. This indicator is suitable for a variety of trading styles.
Features of Trend Filter indicator
Platform: Metatrader 4
Ability to change settings: Yes
Timeframe: any from 1 Minute to Daily
Currency pairs: any
In Trend-Filter.zip file you will find:
Download Trend Filter indicator for free: