Forex indicator AutoFib TradeZones allows you to determine the levels of opening positions using a grid of Fibonacci extensions.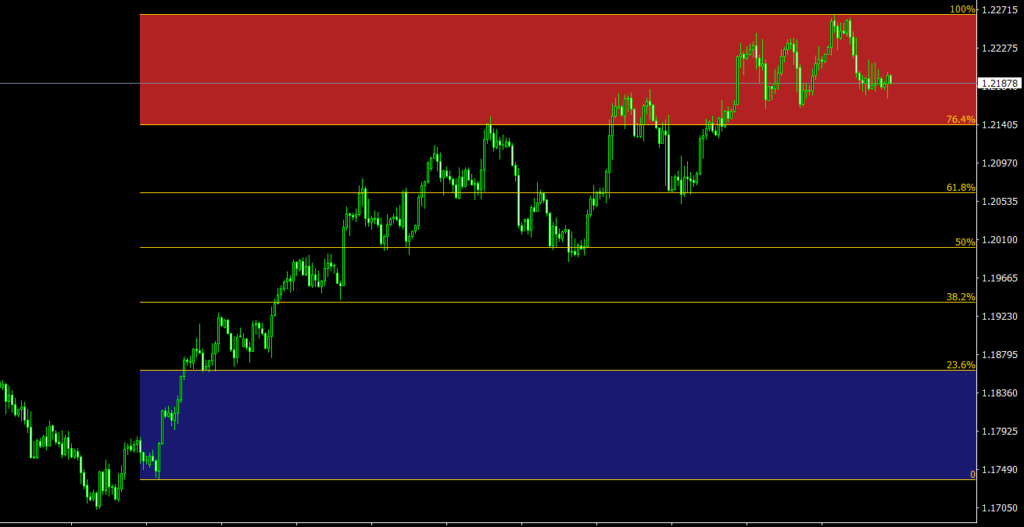 The indicator of levels AutoFib TradeZones is designed to determine the likely zones of price pullback and entry into a position.
To do this, the AutoFib TradeZones indicator puts a Fibonacci extension grid on the price chart, and the timeframe for which the grid is set can be set in the parameters. When switching from timeframe to timeframe, Fibonacci levels do not change, but remain calculated for the interval that was specified in the settings.
Also, the AutoFib TradeZones indicator marks the zones in which it is recommended to open buy and sell positions, respectively, with the corresponding color.
The big advantage of the AutoFib TradeZones indicator is the multi-timeframe display of Fibonacci levels, which allows not only opening positions, but also increasing them on corrections.
Features of AutoFib TradeZones MT4 indicator
Platform: Metatrader 4
Ability to change settings: Yes
Timeframe: any from 1 Minute to Daily
Currency pairs: any
In AutoFib-TradeZones.zip file you will find:
Download AutoFib TradeZones MT4 indicator for free: