Forex indicator of levels iMaxMinTrends is a simple, and at the same time, very effective tool for determining the zones of opening and closing positions.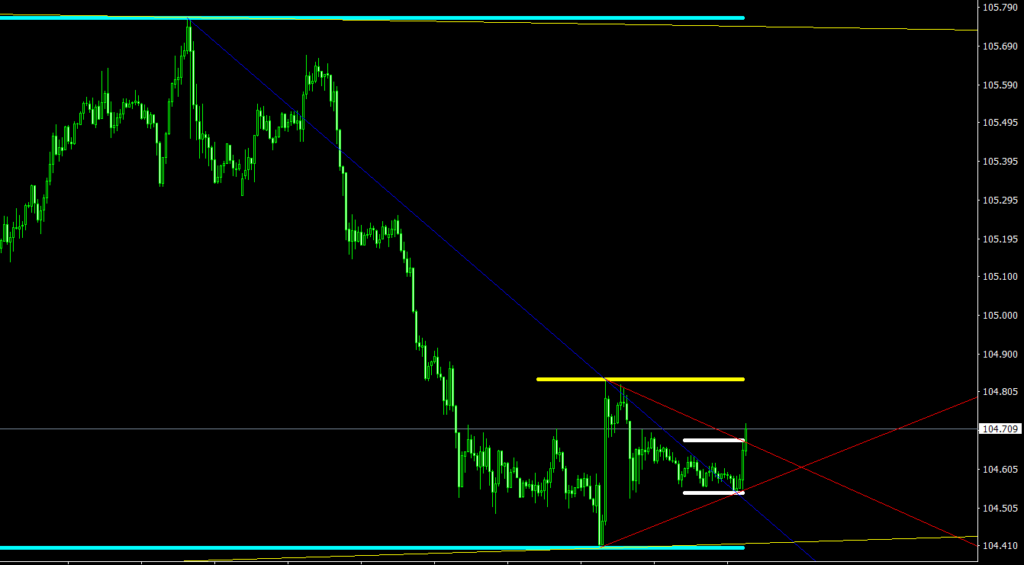 The indicator iMaxMinTrends allows you to determine the most important price levels, support and resistance lines, trend lines, as well as the direction of price movement on timeframes from H4 and higher.
Levels indicator iMaxMinTrends automatically connects weekly, monthly and yearly highs / lows with trend lines to determine the direction of the market movement. In this case, the levels of the highs / lows themselves are also displayed on the chart.
Despite the fact that the lines are displayed in different colors, you cannot change any other settings of the indicator. And unfortunately you won't get any alert about the price reaching one of the levels. Anyway, iMaxMinTrends indicator is a good tool for analyzing price charts, as well as determining the areas of entry and exit of positions.
Features of iMaxMinTrends MT4 indicator
Platform: Metatrader 4
Ability to change settings: No
Timeframe: any from 1 Minute to Daily
Currency pairs: any
In imaxmintrends.zip file you will find:
Download iMaxMinTrends MT4 indicator for free: