Forex indicator MBMCD is built on the MACD principle, but uses a different method of calculating moving averages, which increases its efficiency.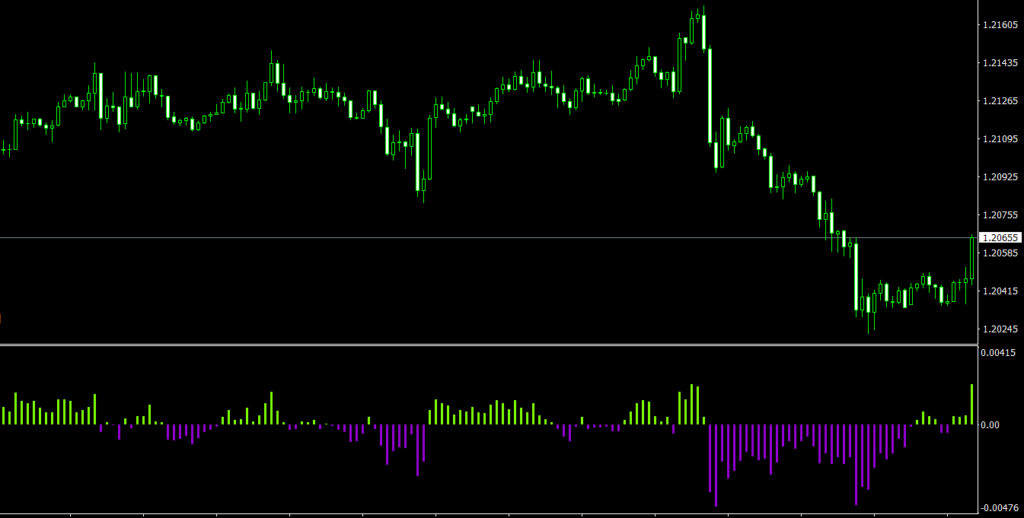 Forex indicator MBMCD is an oscillator and is an alternative to the popular MACD indicator. The MBMCD indicator uses the same principle as the MACD – moving averages convergence-divergence. However, unlike the MACD, it uses the MAbyMA principle – building a moving average based on another moving average.
The main advantage of the approach implemented in the MBMCD indicator is that receiving a signal of a trend change according to the MAbyMA principle is much superior to the signal systems based on moving average crossovers.
In this regard, the Forex indicator MBMCD has increased efficiency compared to its analogue MACD, and its use in Forex strategies will increase the accuracy of trading signals.
Features of MBMCD MT4 indicator
Platform: Metatrader 4
Ability to change settings: Yes
Timeframe: any from 1 Minute to Daily
Currency pairs: any
In MBMCD.zip file you will find:
Download MBMCD MT4 indicator for free: