The indicator Jurik Velocity Index is an impulse indicator that eliminates noise and lag by applying the Jurik method.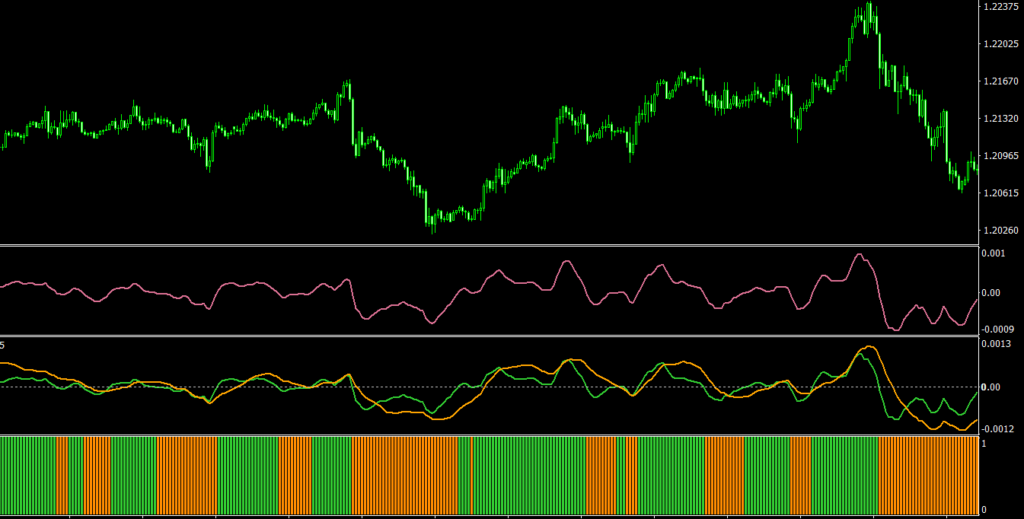 The Jurik Velocity Index (JVEL) Forex indicator is a momentum indicator that is a simple yet effective method for determining the direction of the market.
A common indicator chart gives a lot of false signals. Filtering noise using a moving average causes the indicator to lag. In the JVEL indicator, the problem of eliminating noise without lagging is solved by using the Jurik smoothing method.
The Jurik Velocity Index impulse indicator is presented in several modifications, which allows the trader to choose the best option for himself for effective use in trading strategies.
Features of Jurik Velocity Index MT4 indicator
Platform: Metatrader 4
Ability to change settings: Yes
Timeframe: any from 1 Minute to Daily
Currency pairs: any
In JVEL.zip file you will find:
JVEL.ex4
JVEL double.ex4
JVEL histo.ex4
Download Jurik Velocity Index (JVEL) MT4 indicators for free: