It is rare to find an indicator designed specifically for a certain type of trader, or rather a trading strategy. Forex indicator 100 pips today scalper is one of them and as the name suggests, it is intended for scalping.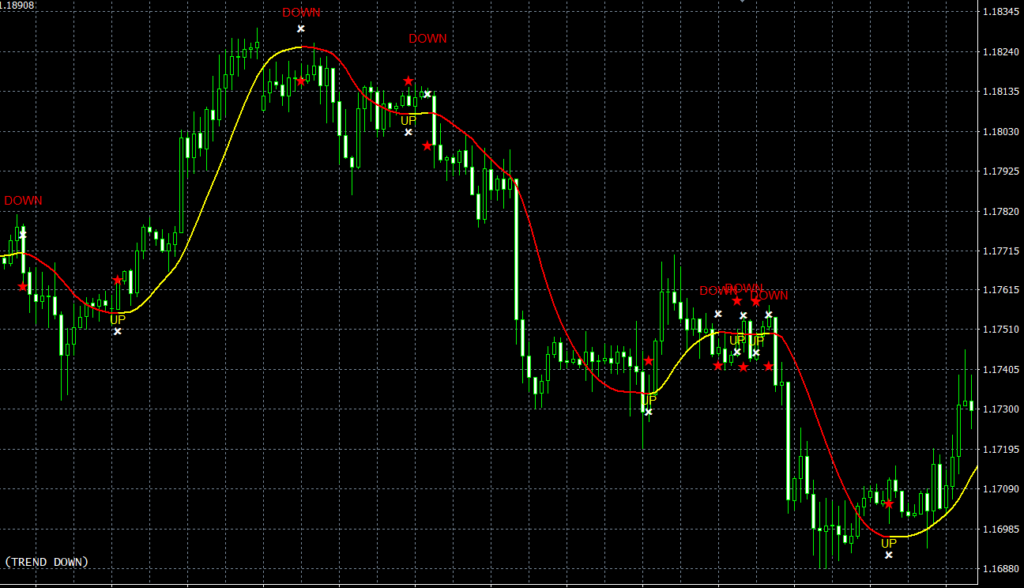 Nevertheless, this is a trend indicator that works directly on the price chart and gives the best signals on a trending market. It can be used on any currency pair, while the rules of operation are very simple: the yellow line indicates an uptrend; the red line indicates a downtrend. A change in trend is signaled by a sound signal. In addition, special marks indicate the direction. Also "100 pips today scalper" indicates which trade is safe to open now. With all these features we have a ready-made trading strategy embedded in the indicator.
The weak side of the 100 pips today scalper is performance on the sideways market. In the picture above, you can see the flat interval, where the indicator constantly changes its color. Over the long term, this can lead to significant losses. Therefore, I would recommend that you trade with 100 pips today scalper in a more volatile market and limit the work only to active sessions for your instrument. Also, add your favorite oscillator to your strategy to help you see market phases.
Features of 100 Pips Today Scalper indicator
Platform: Metatrader 4
Ability to change settings: Yes
Timeframe: any from 1 Minute to Daily
Currency pairs: any
In 100pipstodayscalper.zip file you will find:
Download 100 Pips Today Scalper MT4 indicator for free: