Eraser on Keltner AA MTF TT indicator is the signal version of Keltner channels, which has very interesting built-in features that expand the indicators' functionality and increases its efficiency.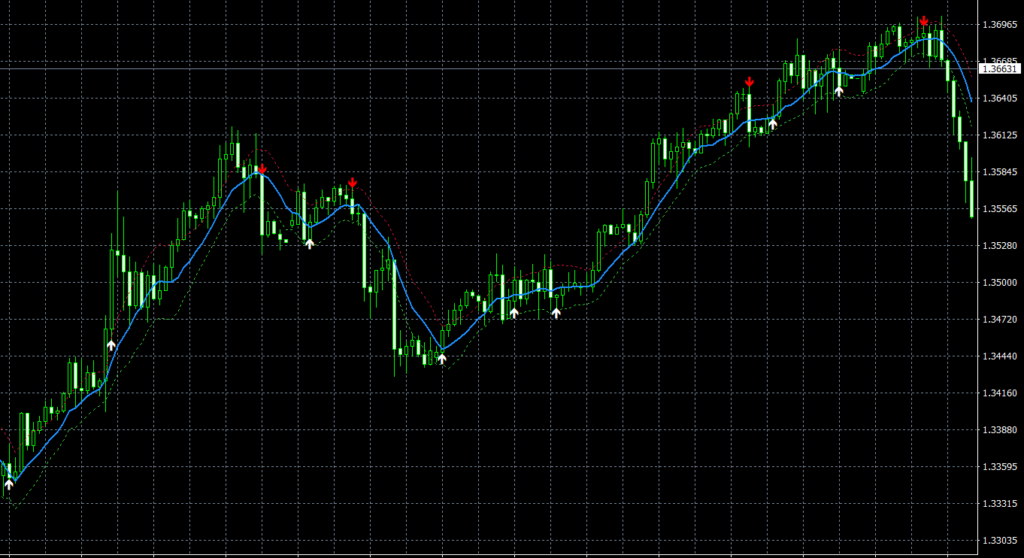 The Keltner Channel is a trend indicator that is used to look for reversals when its boundaries are broken. The Eraser on Keltner AA MTF TT indicator is its signal version and has one interesting feature. At first glance it may seem that the indicator is repainting its arrows, but in fact, it only "erases" the false arrows, leaving only the actual ones at the moment.
The arrows are "erased" within the minimum period of the moving averages (default: Fast), the channel itself is plotted using the maximum period (default: Slow).
In addition, the indicator has a built-in auto-update 25 seconds before the candle closes. In MTF mode, auto-update is disabled.
The indicator Eraser on Keltner AA MTF TT is designed only for 5 most volatile/trending pairs: EURJPY, GBPUSD, GBPJPY, EURCAD and USDCAD.
Features of Eraser on Keltner AA MTF TT MT4 indicator
Platform: Metatrader 4
Ability to change settings: Yes
Timeframe: any from 1 Minute to Daily
Currency pairs: EURJPY, GBPUSD, GBPJPY, EURCAD, USDCAD
In Eraser-on-Keltner-AA-MTF-TT.zip file you will find:
Eraser on Keltner AA MTF TT.ex4
Download Eraser on Keltner AA MTF TT MT4 indicator for free: