Forex indicator geFiboPlug is a tool for building a Fibonacci grid, with which you can determine the magnitude of the correction and targets for positions.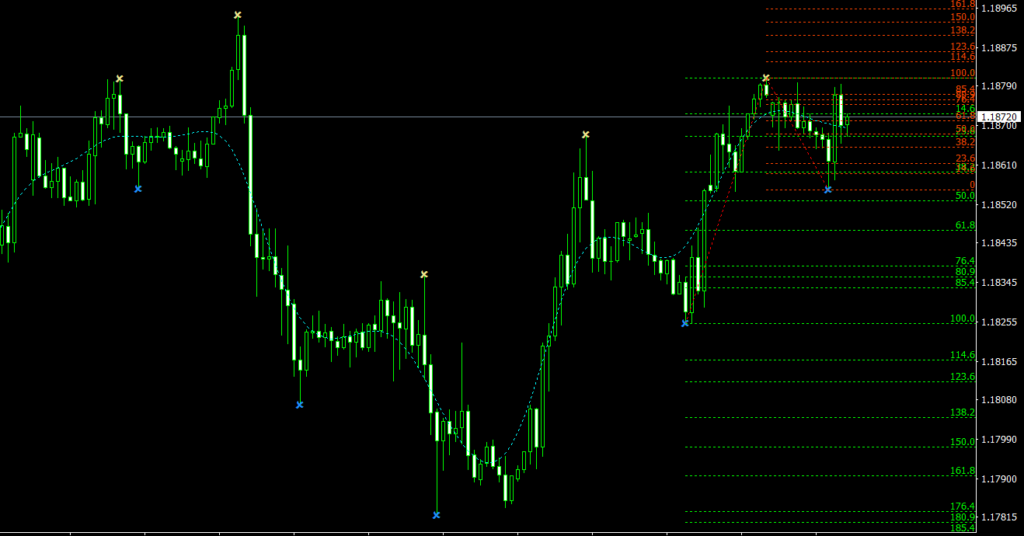 The indicator geFiboPlug automatically plots the so-called Fibonacci grid on the price chart of a currency pair.
To calculate Fibonacci levels, three consecutive opposite price extremes are used, and the Hodrick-Prescott filter is used to plot the price movement curve in the geFiboPlug indicator.
The geFiboPlug indicator parameters:
Alpha is the Hodrick-Prescott coefficient. The value of this parameter affects the range between extremes and, accordingly, their number.
Counter – the number of bars to be calculated. The larger this parameter, the more accurate the calculation.
All the tools based on Fibonacci numbers are highly accurate and, if used correctly, may significantly improve the quality of trading.
The geFiboPlug indicator can be applied in various ways. For example, one grid can be used to calculate corrections, the other to determine take profit levels.
Features of geFiboPlug MT4 indicator
Platform: Metatrader 4
Ability to change settings: Yes
Timeframe: any from 1 Minute to Daily
Currency pairs: any
In geFiboPlug.zip file you will find:
Download geFiboPlug MT4 indicator for free: