Forex indicator Ku Klux is an almost ready-made trading strategy with recommendations for entering and exiting a position, which are based on volatility.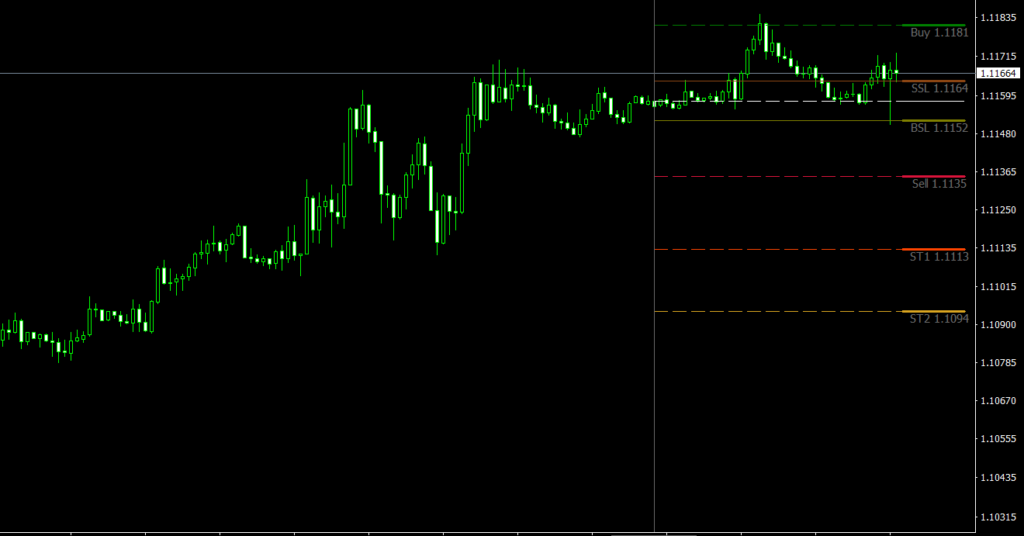 The indicator Ku Klux calculates the optimal entry and exit points of the market, based on yesterday's volatility and trend direction.
Rules for opening and closing positions using the Ku Klux indicator:
You should place pending orders. Set order for long at the Buy level, for short order at the Sell level.
Set a stop loss for buy order at the BSL level, for sell order at the SSL level.
For long positions, the first target for profit is set by the BT1 level, the second target by the BT2 level. When taking the first target, we partially close the position; we move the stop loss to breakeven. For short positions, everything is the same, the first target on ST1, the second target on ST2.
The Ku Klux Forex indicator can be used in combination with other indicators that will act as filters to determine entry and exit points.
Features of Ku Klux MT4 indicator
Platform: Metatrader 4
Ability to change settings: Yes
Timeframe: any from 1 Minute to Daily
Currency pairs: any
In Ku-Klux.zip file you will find:
Download Ku Klux MT4 indicator for free: