Forex indicator MACD Plus is one of the best modifications of the MACD oscillator with advanced functionality that increases its accuracy and efficiency.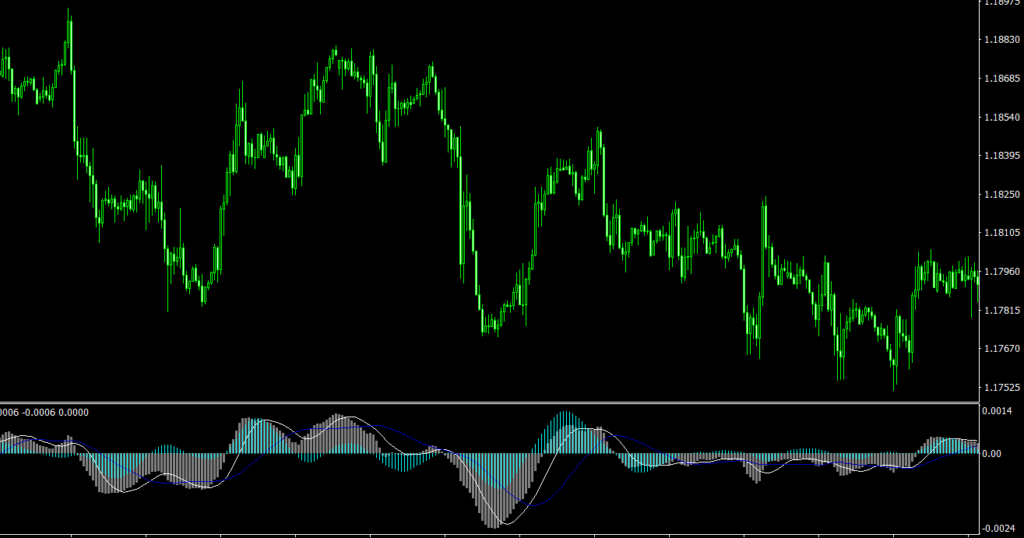 MACD Plus indicator is a modification of the MACD indicator built into the MetaTrader 4 platform, however, unlike the standard indicator, the MACD Plus indicator has two histograms and two signal lines displayed in one sub window.
One of the histograms and signal lines is taken from the standard MACD indicator. The second signal line is displayed according to additional settings, and the second histogram is the result of calculating two signal lines.
Indicator settings
FastEMA – fast moving average period;
SlowEMA – period of the slow moving average;
SignalSMA1 – period of the main signal line;
SignalSMA2 – additional signal line period.
The MACD Plus Forex indicator can become a source of new trading ideas. In trading, the MACD Plus indicator can be used both as the main oscillator and as a filtering element.
Features of MACD Plus MT4 indicator
Platform: Metatrader 4
Ability to change settings: Yes
Timeframe: any from 1 Minute to Daily
Currency pairs: any
In MACD-Plus.zip file you will find:
Download MACD Plus MT4 indicator for free: