Forex MACD Rising-Falling indicator is a modification of the standard MACD indicator that can surprise even the most demanding trader.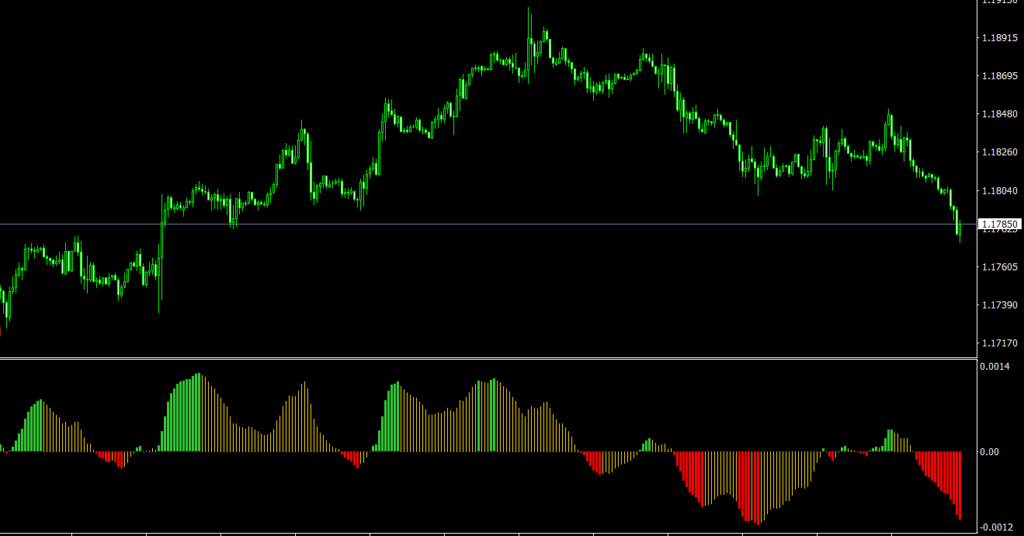 The indicator MACD Rising-Falling is a graphical modification of the standard MACD indicator of the MetaTrader 4 trading platform. The MACD Rising-Falling indicator paints the bars of the histogram in different colors depending on their location relative to the zero line and the increase or decrease of the histogram.
Among other things, the forex MACD rising-falling indicator can be transformed into the standard OsMA indicator (simply change 'ShowOsma' setting to 'true'), representing a smoothed MACD, with the same characteristics.
Features of MACD Rising-Falling MT4 indicator
Platform: Metatrader 4
Ability to change settings: Yes
Timeframe: any from 1 Minute to Daily
Currency pairs: any
In MACD-rising-falling.zip file you will find:
Download MACD Rising-Falling MT4 indicator for free: