The Pulse Fibonacci Pivot indicator uses Fibonacci levels to solve the problem of building support and resistance levels when trading Forex.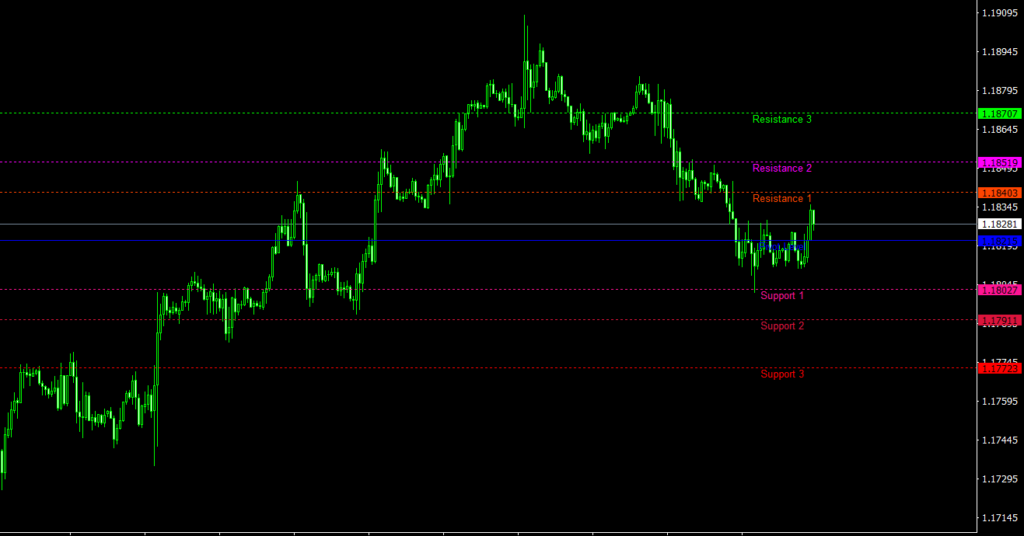 The Pulse Fibonacci Pivot indicator displays on the price chart of a currency pair the Pivot level (the average price for the current day – blue line) and the three closest support and resistance levels, calculated on the basis of Fibonacci levels.
Unfortunately, you cannot change any settings of the indicator; however, the Pulse Fibonacci Pivot indicator will be very useful if you are a fan of Fibonacci levels. This indicator is mostly suitable for using in Forex trading strategies designed for intraday trading.
Features of Pulse Fibonacci Pivot MT4 indicator
Platform: Metatrader 4
Ability to change settings: No
Timeframe: any from 1 Minute to Daily
Currency pairs: any
In Pulse-Fibonacci-Pivot.zip file you will find:
Pulse-Fibonacci-Pivot.ex4
Download Pulse Fibonacci Pivot MT4 indicator for free: