The informational indicator Candle Body Size is designed to display the size of the candlestick body in points on the price chart and will be useful in trading strategies based on candlestick analysis, as well as for charting.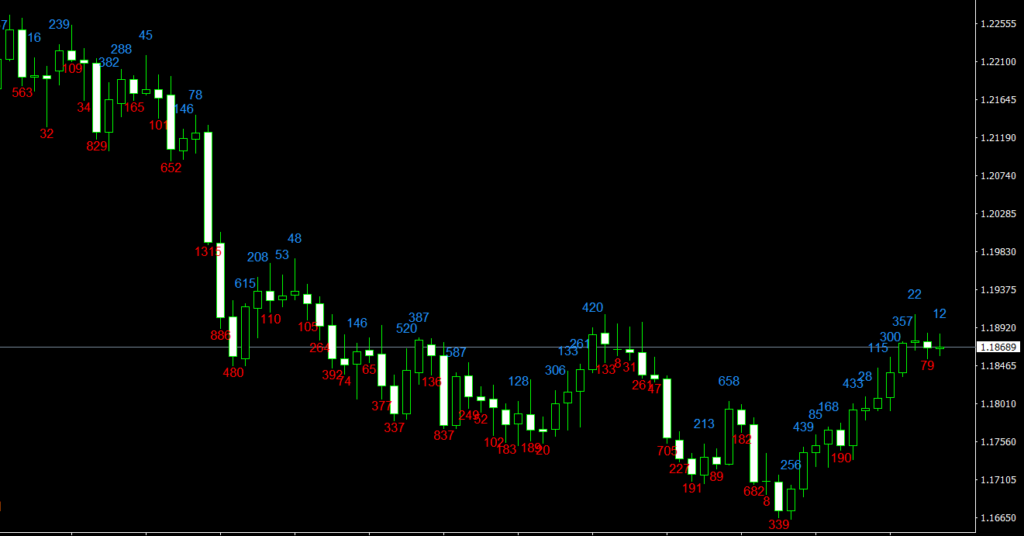 The indicator Candle Body Size displays the size of its body next to each candle, expressed in points.
For bullish candles, the value is displayed above the high of the candle, for bearish candles – below the low of the candle. Also, for convenience, the display of the size of bearish and bullish candlesticks has its own color.
The Candle Body Size Forex indicator will be useful, first of all, for traders who use candlestick analysis in trading. Also, the indicator can help in assessing the level of volatility, working with statistical data and graphical constructions.
Features of Candle Body Size MT4 indicator
Platform: Metatrader 4
Ability to change settings: No
Timeframe: any from 1 Minute to Daily
Currency pairs: any
In candle_body_size.zip file you will find:
Download Candle Body Size MT4 indicator for free: