Forex indicator Blubbb MightyZones is designed to identify key support and resistance levels and consolidation zones.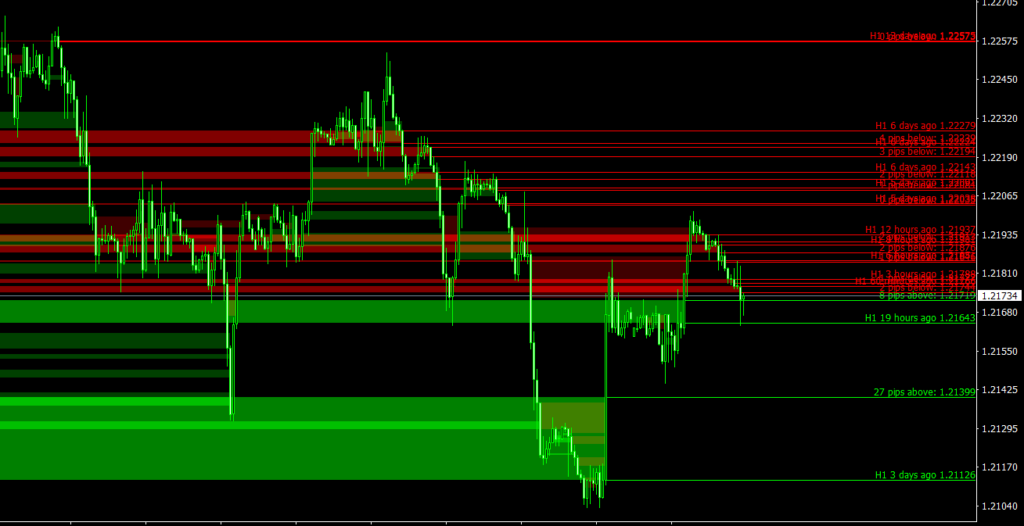 The Blubbb MightyZones level indicator is a very powerful tool for traders to determine support, resistance and consolidation zones on the price chart.
The Blubbb MightyZones indicator analyzes the history of a currency pair for a specified number of bars and determines important levels for the selected timeframe.
Additionally, the Blubbb MightyZones indicator displays a signal window when the price reaches one of the important zones.
Forex level indicator Blubbb MightyZones can become a key element of a breakout trading strategy, and will also be useful in determining market entry points and targets for an open trade.
Features of Blubbb MightyZones MT4 indicator
Platform: Metatrader 4
Ability to change settings: Yes
Timeframe: any from 1 Minute to Daily
Currency pairs: any
In Blubbb-MightyZones.zip file you will find:
Download Blubbb MightyZones MT4 indicator for free: