The indicator of patterns PricePatterns displays on the chart the most common patterns of technical analysis of the Forex market.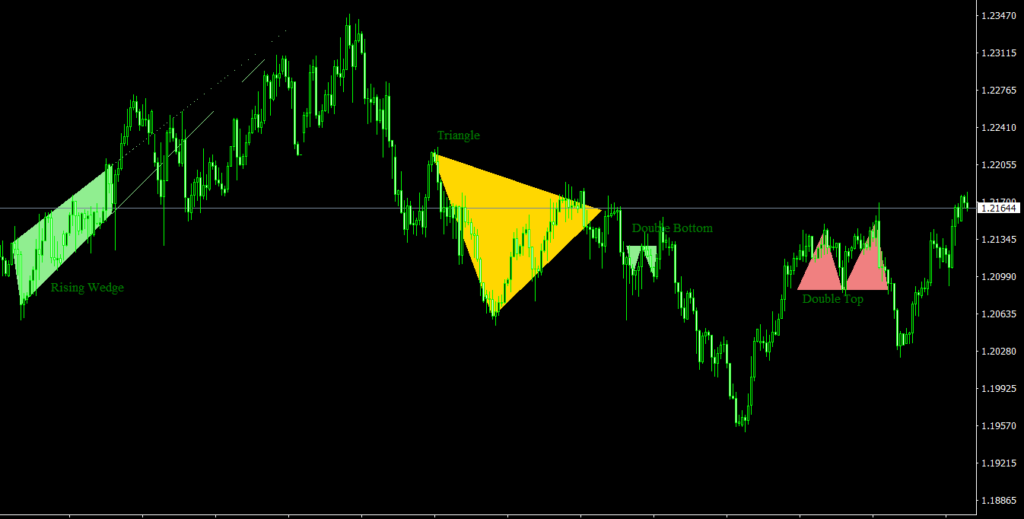 PricePatterns indicator, as the name implies, is designed to search and identify technical analysis patterns on a currency pair chart.
The PricePatterns indicator allows you to find the most common price patterns:
Head and shoulders
Inverted head and shoulders
Double / triple top
Double / triple bottom
Triangle
Rising and Falling wedge
PricePatterns has a whole system of notifications about the detection of a pattern, and also allows you to configure the display of only the necessary patterns.
I recommend using the indicator of PricePatterns on timeframes from H4 and higher, and also I'd like to remind that the technical indicator is just an assistant to the trader in making a decision, so you should not blindly rely on the found TA patterns.
Features of PricePatterns MT4 indicator
Platform: Metatrader 4
Ability to change settings: Yes
Timeframe: any from 1 Minute to Daily, H4 and higher recommended
Currency pairs: any
In PricePatterns.zip file you will find:
Download PricePatterns MT4 indicator for free: