Super signals channel indicator is a useful tool giving you an idea where the currency price currently is. The indicator draws two lines above and below the price candle. The upper line suggests the previous high price during last 24 candles, and the green lower line shows the lowest price in the last 24 candles. This indicator may be used on any timeframe, however due to its 24 candle assessment it should work best on 1 hour (H1) chart.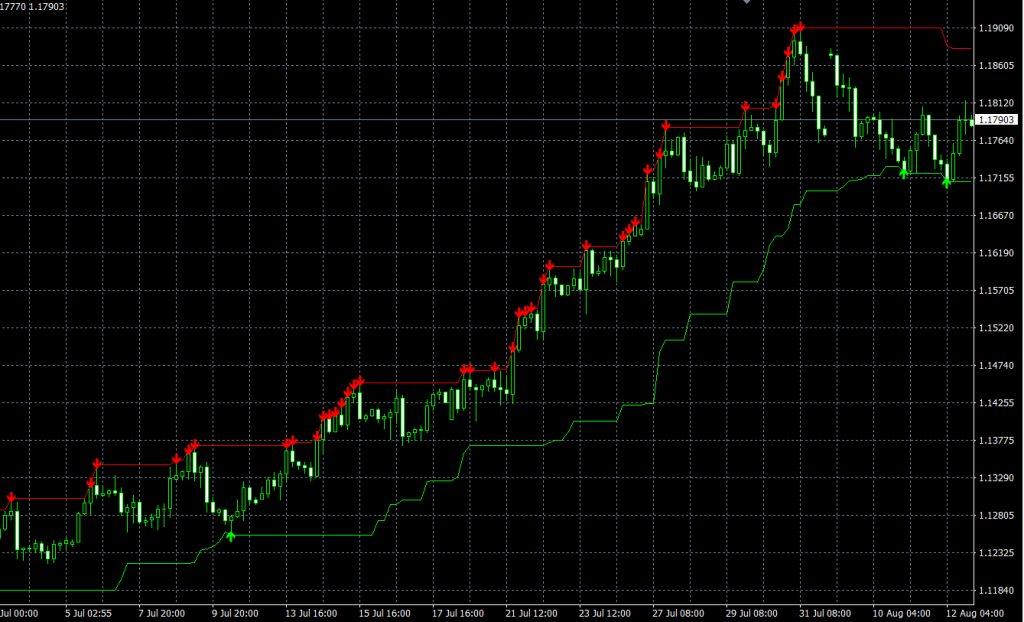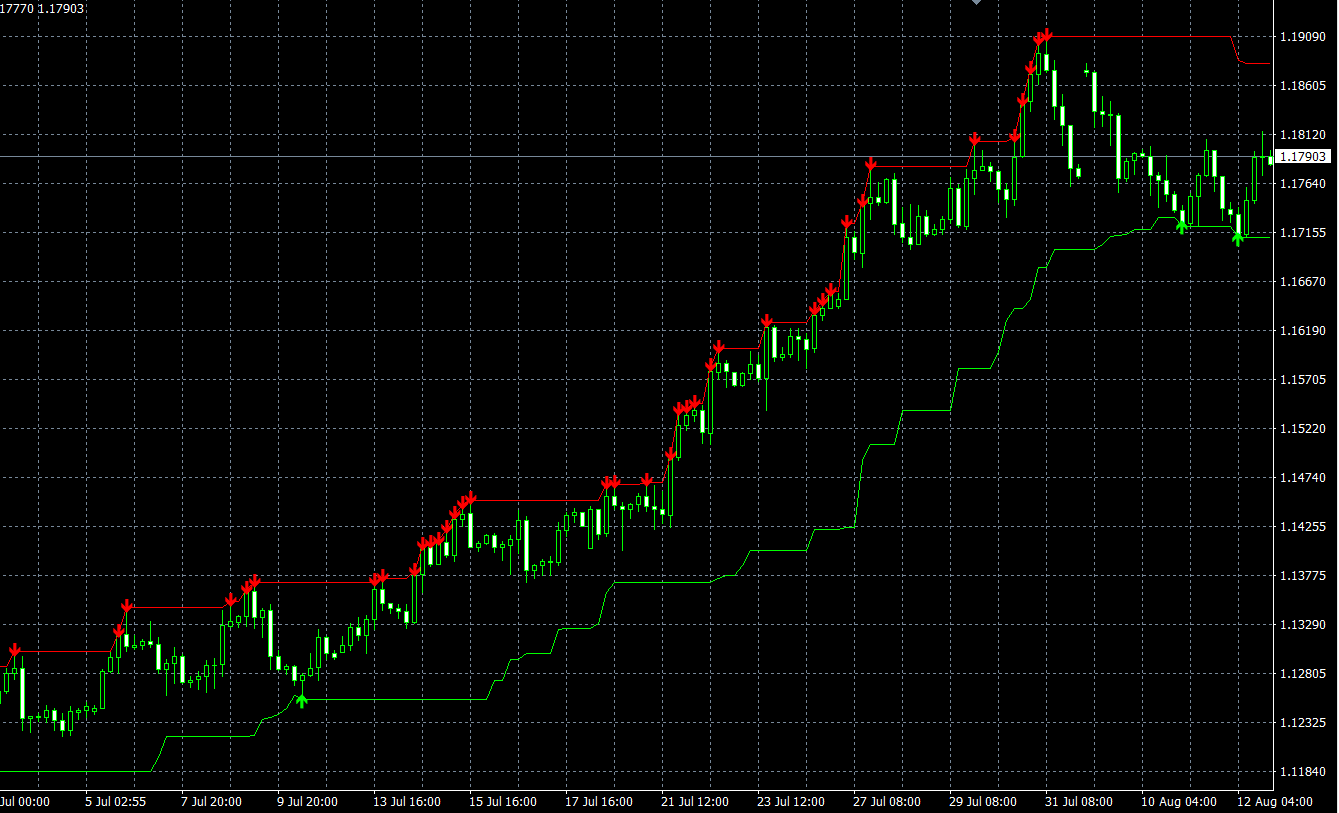 Super signals channel indicator also adds arrows to the chart when the price hits previous high or low level. For example, if the price moves upwards and breaks the upper line, a red arrow appears suggesting that a new high is reached. However this does not mean you should enter a sell trade right away. In an upward trend it would be wiser to look for green arrows and enter a buy trade when price retraced back to the lower line. See picture below.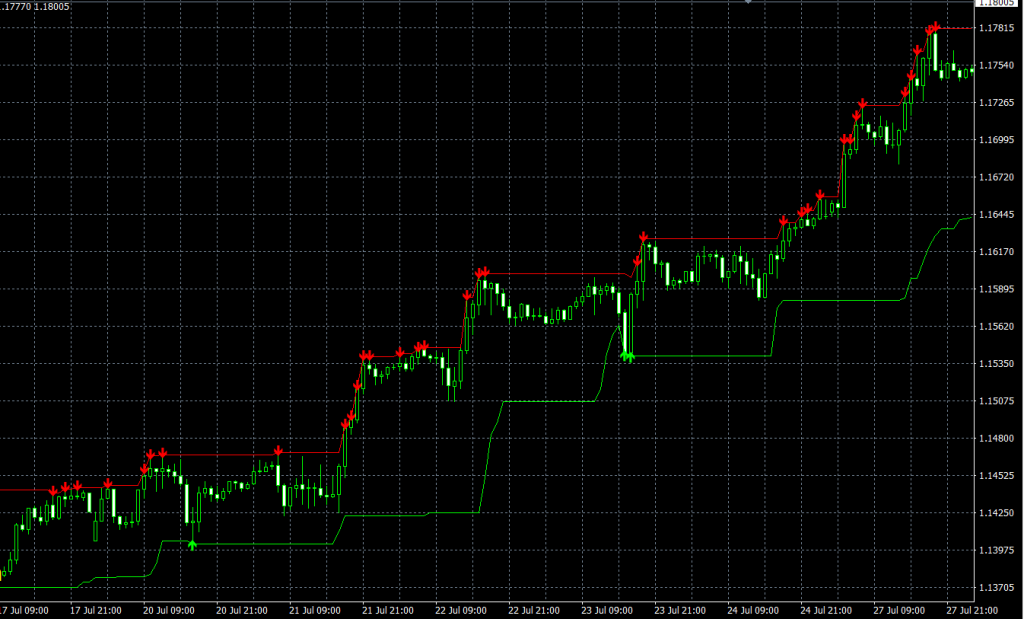 You may also use this indicator for a breakout strategy, which means that you buy when the price exceeds previous high and sell when the price moves below the previous low. But when the market has no clear direction, then you could use arrows of Super signals channel indicator as an entry and exit signals. See picture below.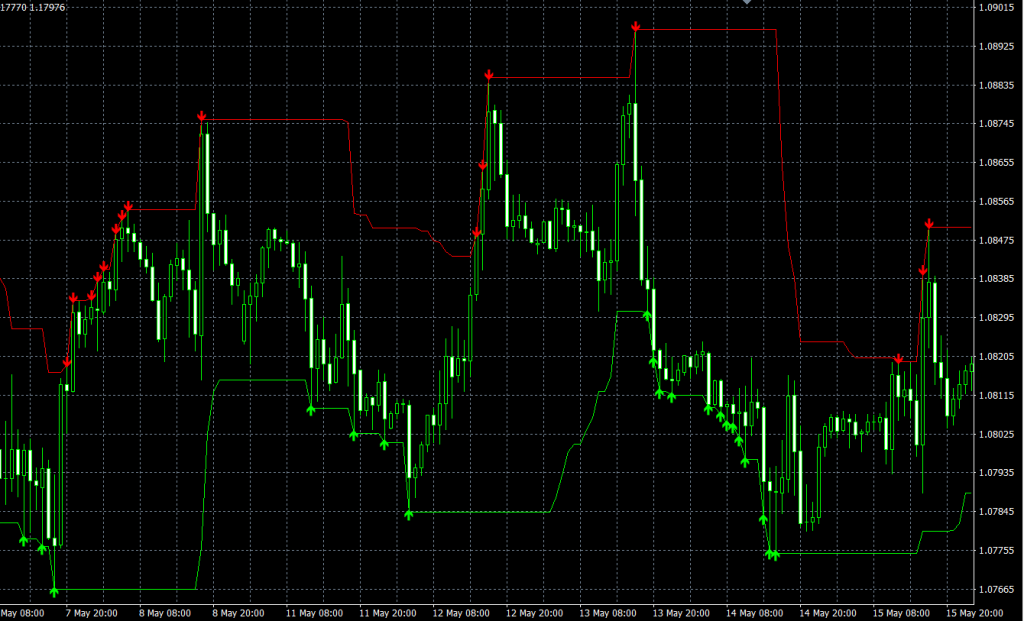 By default the indicator is set to be a non repainting one, meaning the arrows will stay on a chart every time they appear. But you have an option to set it as a repainting indicator, meaning only the latest high or latest low arrow will stay on the chart.
Features of Super signals channel indicator
Platform: Metatrader 4
Ability to change settings: Yes
Timeframe: any from 1 Minute to Daily, H1 recommended
Currency pairs: any
In super-signals-channel1.zip file you will find:
super-signals-channel1.ex4
Download Super signals channel indicator for free: