This article provides a short step by step guide on what is needed to start trading in Forex market (FX or foreign exchange, or currency exchange market). This guide is intended for beginners with no or little experience in Forex trading.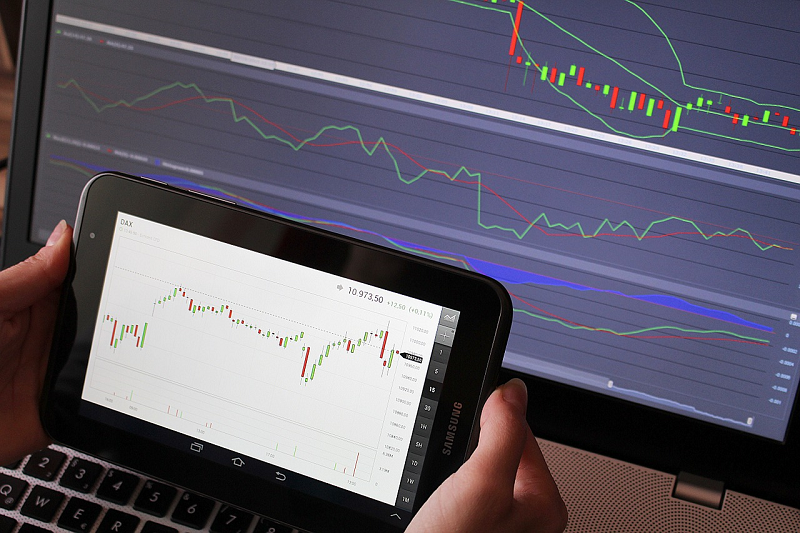 Knowledge
Let's start with the most important thing in any new activity: knowledge. You probably heard or read somewhere that there are people earning their living by trading currencies and making 5-10% or even more per month from their capital. Huge earning potential is what attracts people to Forex market. But did you know that only about 5% of all traders are able to make money constantly? And the other 95% eventually lose their capital. I'm not trying to scare you away from Forex trading; I'm just trying to emphasize how important knowledge and experience are. Before you continue your journey into trading, please read books, blogs, forums, watch Youtube video lessons, or attend training courses to learn how to trade. Everything you learn will help you become a better trader and enter the 5% club of successful people.
Equipment
If you are reading this article I assume you already own a computer, smartphone or tablet and Internet connection. Actually you don't need any other fancy equipment or several monitors to start trading. You probably saw a picture of typical trader sitting in front of three screens with lots of charts 🙂 . Well in some cases this could be useful, but many people are just trading with what they have. You may place your trades on your smartphone or tablet, but I would recommend using a computer. Let me explain why. Well first, you have a bigger screen on your computer and as a result it's much easier to look at the charts, track your open trades and place new ones. Second, there are many more useful trading tools (chart indicators, templates, scripts, expert advisors, etc.) designed for computers.
And as for Internet, I would strongly suggest that you get a fast and reliable connection. Because in most cases speed is very important in placing trades and you definitely would not want to go offline in the middle of the trade as this could lead to some serious losses.
Broker
When you have your equipment ready it's time to choose a broker where you will make your Forex trades. A Forex broker is a company which gives you access to currency trading. If you search on Google you will find several hundreds of brokers. Not all of them are equal. Some of them look nice and shiny, but in reality could be shady companies, established in a garage, unregulated and exists only to steal your money. Others could be slow in executing trades, which means you will not make as much money as with fast broker. Some of them make it hard for you to withdraw your money. Some of them have terrible customer service. Others have huge spreads or high trading fees. Some of them have limited software support, etc. So you see why it is very important to select a reputable and reliable broker, which is established for a long time and is strictly regulated by supervisory institutions. I personally chose IC Markets for my Forex trading. It is one of the largest Forex brokers, trusted by many traders. IC Markets is a fast broker with low spreads and commissions. And you will not have to worry that they will cheat you in any way. Of course you may select another broker, but please do some background check on the company before opening an account with them.
Platform
When you find a broker, next you will need to choose a trading platform. A platform is software that connects your computer to the server of the broker. There are several different Forex platforms and depending on a broker it could be a web application (where you don't have to download anything) or a piece of software that you must download to your computer. The most popular Forex trading platforms currently are Metatrader 4, Metatrader 5, cTrader, Ninjatrader. In my opinion, the best selection would be Metatrader 4, simply because you will find many more additional trading tools (like scripts, indicators, expert advisors) that are very handy in Forex trading. Metatrader 5 is an upgrade of Metatrader 4, which is also a very good platform, but you will probably not find as many tools as for Metatrader 4.
Demo account
When you have a broker and decided which platform to use, the next step would be to open a Demo account at the broker. A demo account is just like a live account, except that you will not be trading with real money. It does not cost anything to open a demo account, and you may have as many demo accounts as you want. Consider it as a learning playground before you are ready to trade with real money.
Live account
As soon as you feel comfortable trading on demo account and you are making some good fake money, then it is time to go and open a Live account. Now I'm talking real money! In order to open a live account you will have to submit your ID and maybe some other documents to the broker, so that they could verify your identity. Once they approve your trading account you can then deposit money to it. Next simply login to your live account on your platform and start earning that Forex money.
Money
Now let's talk about money. How much money do you need to start trading Forex? Well it depends. In order to open a live trading account, you will need to deposit only 200-500$ depending on a broker. But if you would like to quit your day job and earn money just by trading Forex, you are probably going to need more than that. There are some stories online that people are making 100% or more per month. Yes, it is quite possible to earn that much in a single month. But most likely these people lose everything the next month 🙂 . You know the golden rule: the higher the return, the higher the risk. Realistically, the best Forex traders make somewhere between 50-100% a year. So you should look for return of around 3-10% per month. Keep your appetite lower and you will not risk losing all your capital in a single day or month. And please do not put all your money into Forex trading at the beginning. I was impatient and lost 3 live accounts before I learned how to trade profitably. Start with a smaller deposit and it will grow as you earn more money.
Trading tools
I already mentioned some tools that you are going to need in your trading. If you plan to manage your trades manually, which means that you will be deciding when to enter and exit the market, then you will probably need Forex indicators. Indicator is an addition to the price chart, which helps you to make trading decisions. Usually trading platforms already have some built-in standard indicators like moving average, MACD, parabolic SAR, stochastics, Bollinger Bands, CCI, etc. These could be enough for some traders, but others prefer custom built indicators which provide more insights into price movement and make trading decisions easier. That's why I told to choose such trading platform which would have a wider selection of different indicators.
Another popular tool used by Forex traders is an Expert Advisor. Expert advisor is a piece of software (a plugin) that makes trades automatically without any intervention from you (in most cases). You just add the expert advisor to your trading platform; it monitors price movements and opens and closes the trades based on set rules. As a result you don't have to sit all day at the screen watching charts, making decisions and trades. There are thousands of different expert advisors out there (mostly for Metatrader 4 and 5). Some of them are free, and others are paid. Just a bit of warning: there are a lot of scammers who try to sell you a "profitable" expert advisor, but in reality it will only wipe out your account. So be extra careful when buying automatic trading tools and try to find reviews about particular expert advisor. If you don't find any, then don't buy it, or at least run a backtest and a test it on a demo account for couple of months before putting it on your live account.
VPS
If you will be using an expert advisor to do your trading, then you should also consider renting a VPS (Virtual Private Server). You may read what VPS is and why you should use one when trading Forex in this article.