The volatility indicator Elders' Market Thermometer MTF TT allows you to measure the "market temperature" by finding the end and start points of a trend.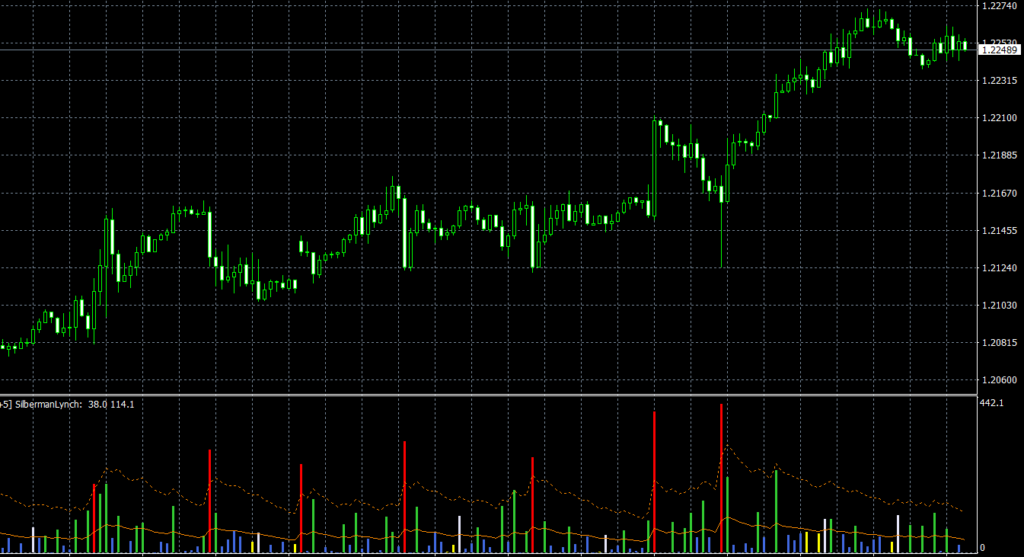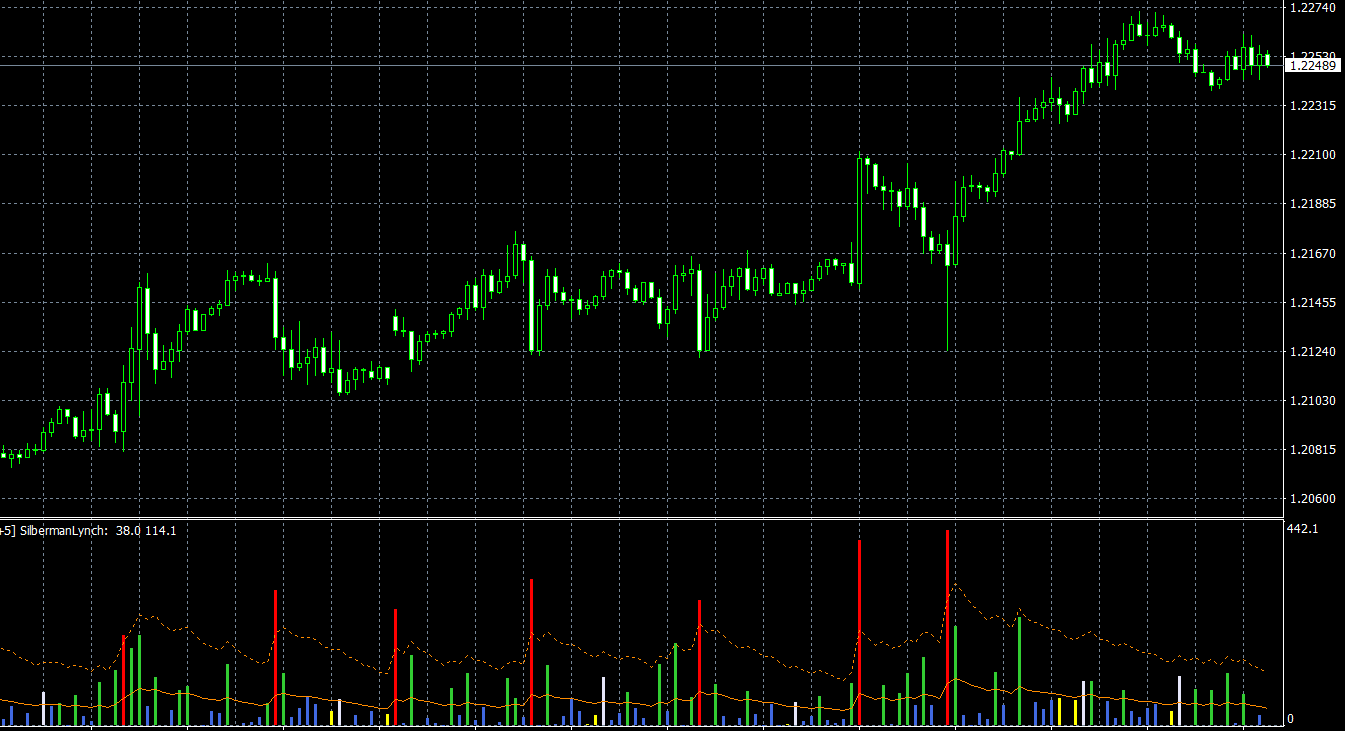 Elders' Market Thermometer MTF TT indicator is a so-called "market thermometer", the author of which is Alexander Elder, well-known by the Forex traders. The indicator was optimized Forex forum members.
This indicator measures each candle (High-Low range), then performs additional transformations, and then displays the result on the chart.
In addition to the bars themselves, the currency pair volatility indicator has two lines – solid and dashed. The first of them is calculated by averaging the values ​​of the base histogram over the "EMALength" period, and the second is determined by multiplying the previously obtained value by the "EMAKoef2" coefficient.
Using the Elders' Market Thermometer MTF TT indicator, you can estimate the "temperature" of the market, that is, find the key points near which the price behaves predictably.
For example if yellow bar appear on the volatility indicator, this is a sure sign that the market is ready for the start of a powerful movement.
In other words, it employs the principle of spring – a period of silence followed by a strong surge, so using Elders' Market Thermometer MTF TT is ideal for a timely exit from the previous trend, and to prepare for the new movement.
Features of Elders' Market Thermometer MTF TT MT4 indicator
Platform: Metatrader 4
Ability to change settings: Yes
Timeframe: any from 1 Minute to Daily
Currency pairs: any
In Elders-s-Market-Thermometer-MTF-TT.zip file you will find:
Elders's Market Thermometer MTF TT.ex4
Download Elders' Market Thermometer MTF TT MT4 indicator for free: