The Hodrick Prescott trend indicator is based on moving averages and perfectly filters market noise and predicts trend changes.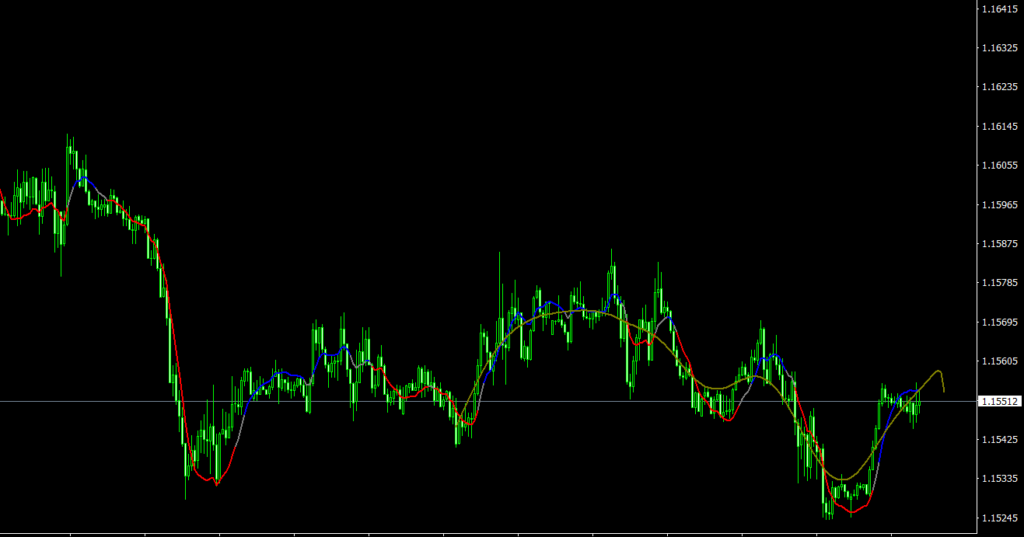 Forex indicator Hodrick Prescott belongs to the trend category and is built on the basis of the standard Moving Average indicator. The indicator is designed to display the strength of the current trend and eliminate price noise.
The indicator Hodrick Prescott is displayed as two lines:
Colored line – depending on the direction of the trend, it changes its color.
Olive line – predicts potential price changes.
Using Hodrick Prescott indicator in trading
Hodrick Prescott indicator can be used in two ways:
Changing the color of the line suggests that there is a point of entry into the market. Change of color from red to blue – entry into a buy position, change of color from blue to red – entry into a sell position. For convenience, the indicator provides a sound signal when the line color changes.
If the price deviates from the predicted values ​​(olive-colored line), the colored line is used as a filter to smooth out these fluctuations.
You should keep in mind the fact that the Hodrick Prescott indicator is trend indicator, so it is better to ignore signals that appear against the main trend. The presence of the filter functions in the indicator makes it possible to use it in trend Forex strategies.
Features of Hodrick Prescott MT4 indicator
Platform: Metatrader 4
Ability to change settings: Yes
Timeframe: any from 1 Minute to Daily
Currency pairs: any
In hodrick_prescott_indicator.zip file you will find:
hodrick_prescott_indicator.ex4
Download Hodrick Prescott MT4 indicator for free: