Forex indicator Fourier Extrapolator predicts further price movement based on Fourier theory and is intended for intraday trading.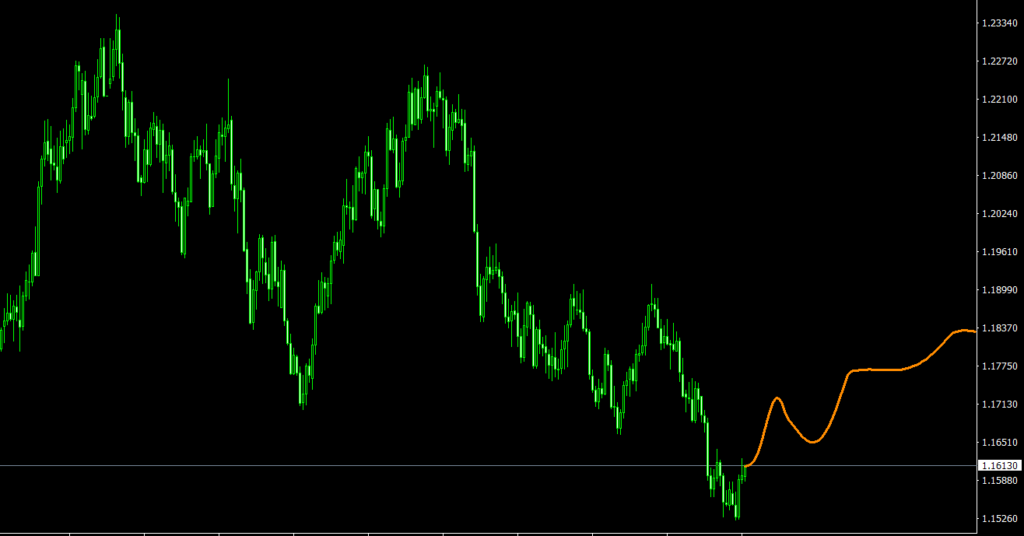 Forex indicator Fourier Extrapolator belongs to the category of predictors and displays on the price chart of a currency pair a line of possible future price movement, calculated based on the Fourier theory.
The forecast for price dynamics, as a rule, is displayed within one day; therefore the Fourier Extrapolator indicator can be used only for intraday trading.
Since the price forecast is made on the basis of the Fourier theory, which implies the calculation on the prices that have already passed, it is not recommended to use the Fourier Extrapolator indicator on the day of the release of important economic events.
The forecast accuracy of the Fourier Extrapolator indicator will decrease in proportion to the increase in the timeframe. The most accurate forecast will be on the M1 and M5 charts, which allows the indicator to be used as an auxiliary tool for scalping.
Features of Fourier Extrapolator MT4 indicator
Platform: Metatrader 4
Ability to change settings: Yes
Timeframe: any from 1 Minute to Daily, M1 and M5 recommended.
Currency pairs: any
In Fourier_extrapolator.zip file you will find:
Download Fourier Extrapolator MT4 indicator for free: