Forex indicator ChannelsFIBO MTF is a multi-timeframe indicator designed to display a channel based on Fibonacci levels.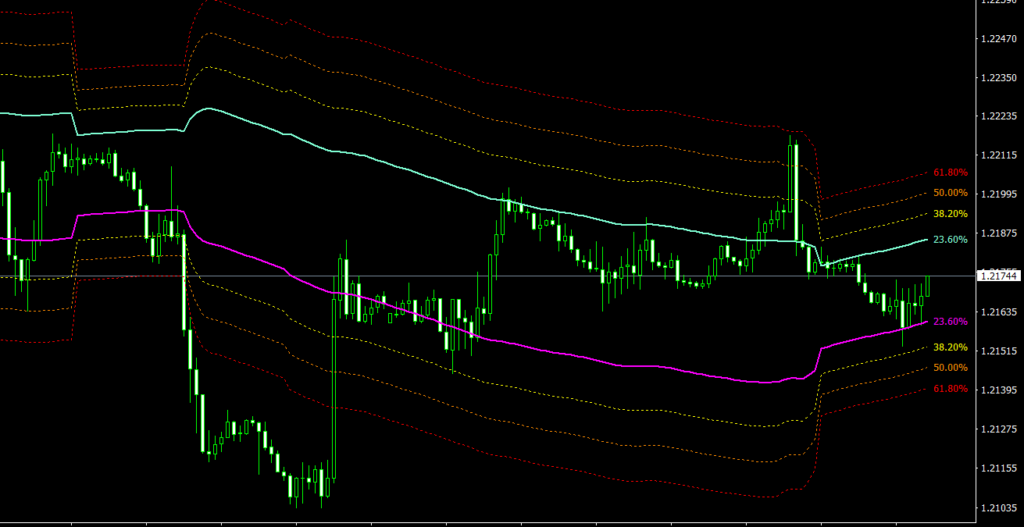 The indicator ChannelsFIBO MTF is a modification of the ChannelsFIBO indicator, which adds a multi-timeframe display function.
In the parameters of the ChannelsFIBO MTF indicator, the item "Timeframe of initial data" has been added, changing which, you can display a channel built at Fibonacci levels on the price chart of a currency pair from any timeframe.
You should keep in mind the fact that the indicator ChannelsFIBO MTF displays data only from higher timeframes, which must be taken into account in trading.
Features of ChannelsFIBO MTF MT4 indicator
Platform: Metatrader 4
Ability to change settings: Yes
Timeframe: any from 1 Minute to Daily
Currency pairs: any
In ChannelsFIBO_MTF_AD.zip file you will find:
Download ChannelsFIBO MTF MT4 indicator for free: