The Coppock Forex indicator uses the Coppock curve to identify long term buying and selling opportunities.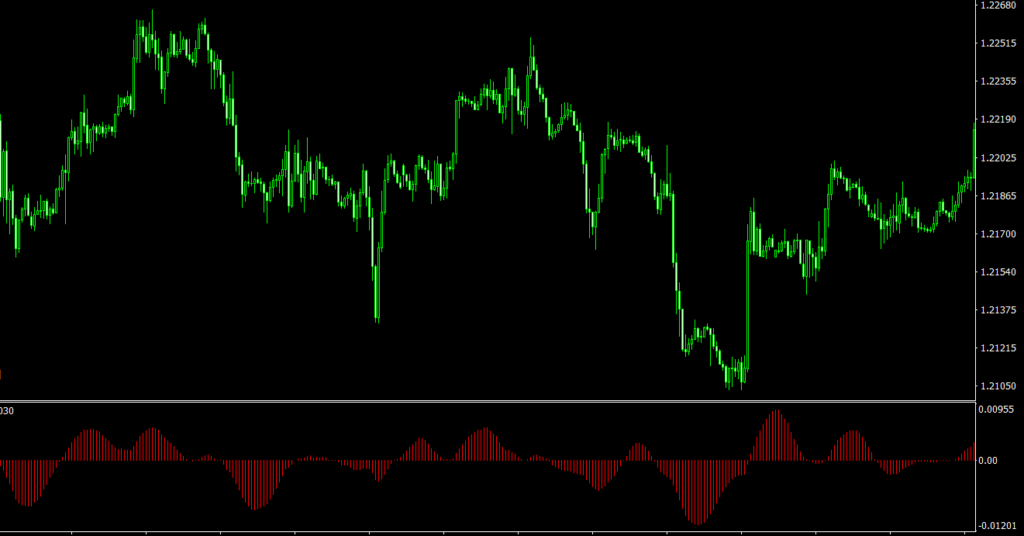 The indicator Coppock is a classic version of the oscillator, which implements the principle of the Coppock curve. Based on the measurement of a weighted moving average with a period of 10, the sum of two levels of changes with periods of 14 and 11, the Coppock indicator shows the long-term opportunities to sell or buy.
Using the Coppock indicator in Forex trading
The principle of using the Coppock indicator in trading involves buying when the histogram rises below the zero line from the minimum value and selling when the histogram is below the zero line from the maximum value. It is recommended to ignore tops and drawdowns of smaller sizes, as well as signals against the main trend.
The Coppock indicator will help to open a position at the very beginning of a trend, however, for a more accurate determination of entry points, it is recommended to use it in conjunction with a trend indicator.
Features of Coppock MT4 indicator
Platform: Metatrader 4
Ability to change settings: Yes
Timeframe: any from 1 Minute to Daily
Currency pairs: any
In Coppock.zip file you will find:
Download Coppock MT4 indicator for free: