The trend indicator AMA STL Color is a two-color adaptive Kaufman moving average without lag and with an additional noise filter.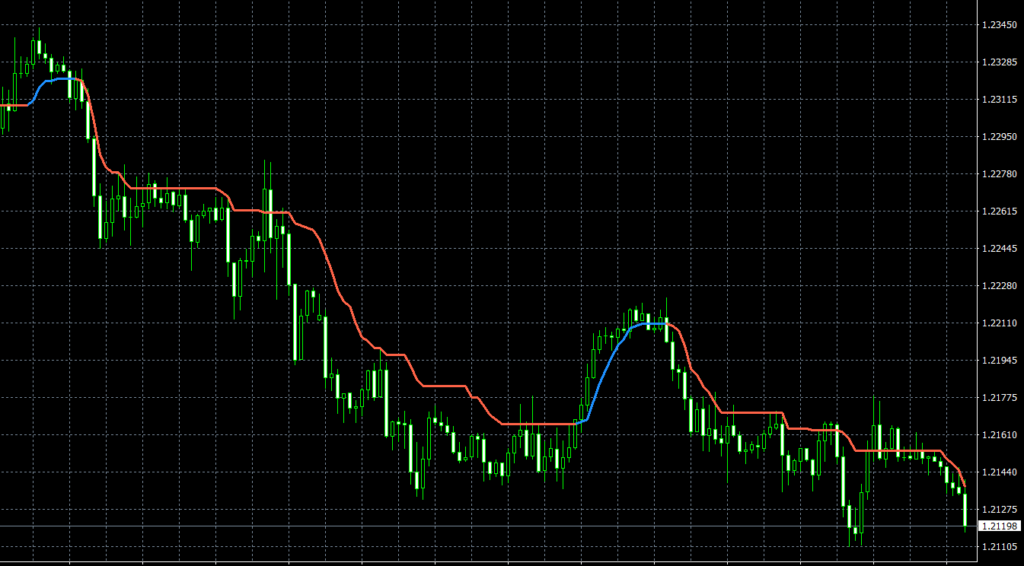 The AMA STL Color trend trading indicator is a modification of the Kaufman Adaptive Moving Average AMA.
As you know, the disadvantage of standard moving averages is lagging. In the Kaufman AMA moving average, this drawback is eliminated due to the dynamically changing calculation period, depending on the market situation.
The trend indicator AMA STL Color is displayed as a line that changes its color depending on the position of the two moving averages specified in the indicator parameters.
In addition, the indicator has a filter that allows you to smooth out market noise.
The indicator AMA STL Color, due to its timely response to price changes, is more flexible than the usual moving average, which expands the range of its application on different timeframes and currency pairs.
Features of AMA STL Color MT4 indicator
Platform: Metatrader 4
Ability to change settings: Yes
Timeframe: any from 1 Minute to Daily
Currency pairs: any
In AMA-STL-Color.zip file you will find:
Download AMA STL Color MT4 indicator for free: